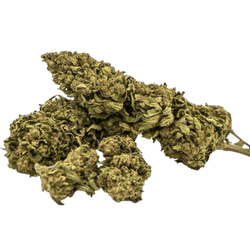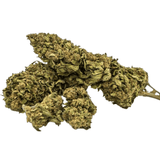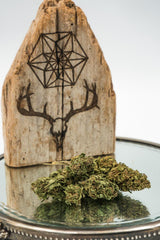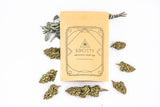 CBD Flower Purple Rain Strain
This varietal expressed over a dozen variations in our field trial, all generating dense round buds with an exciting flavor profile likely to summon nostalgia (without the adrenal wrecking sugar rush).  The aromas range from Banana Foster, Mandarin Spice, Berry Chill and most popular: Purple Rain - these are certain to satisfy your palette.

Check out our CBD Prerolls crafted from house blends!
---
New best !!
I had my go-to always strain , until I tried the purple rain sour berry. It's a very smooth and mellow smoke.
Excellent!
Excellent flavor, aroma. Helps me relax. 10/10.
Tasty and potent!
Thank you for the amazing flower, lovely packing, and genuine, caring service!!! ❤️
Hemp Flower - CBD Strain: Many Aromas of SOUR BERRY
Just what I needed
I am very new to CBD, and I was hesitant about enjoying the flower. But it was just what I needed. It helped me to relax and be focused. And at the end of the day I had a good night's rest. I am a complete fan and customer for life. Thanks.
Organically Grown
We control every aspect of the growing process, from seed to flower, ensuring the highest quality.
Delicious Aromas
Many different aromas include orange sherbert, berry danish, blue raspberry airhead, raisin bread, and cherry lime soda.
3rd Party Tested
All our products are tested and verified by a 3rd party to meet quality standards.
Energy Boost
Start your day the right way with our energy boosting sour berry strain hemp flower.
Our Sour Berry Strain
Sourberry is a CBD dominant hemp flower known for its mood boosting and lightly energizing effects. Not only is it naturally grown with no chemicals, but it is also third party tested and verified.
Get it now !
The aroma was on point and the taste was a sweet mellow note which was PERFECT for times like now.
Nino D
This flower was so beautiful. It looks amazing and tastes amazing. I was so relaxed and very happy. I can't wait to get more.
Jordana Zabitsky
The best - service, quality, you name it!
Beryl